The date and place is decided. 15 March, IoT Connect Show alongside #WTS2016 in ExCel London.
Are you an electronics geek? DIY enthusiast? Developer? You won't want to miss this show and you can't miss launch №3 from us! Just look at this!
3G, GPS, Thread, USB 3.1 Type C, universal power input, battery backup, battery operation, logical and analog inputs, relay output, more and more – all you need for IoT in a connected home or outside the home.
CECO MODULE is the world's first "Thread with Cellular" module for DIY electronics from the winners of the Thread Group Innovation Program – from us. This module uses secure cellular and the new Thread technology to connect virtually anything in a home – in any home, regardless of location and Internet availability. Outside the home too…
Just look at this hexagonal shape! That's for a reason…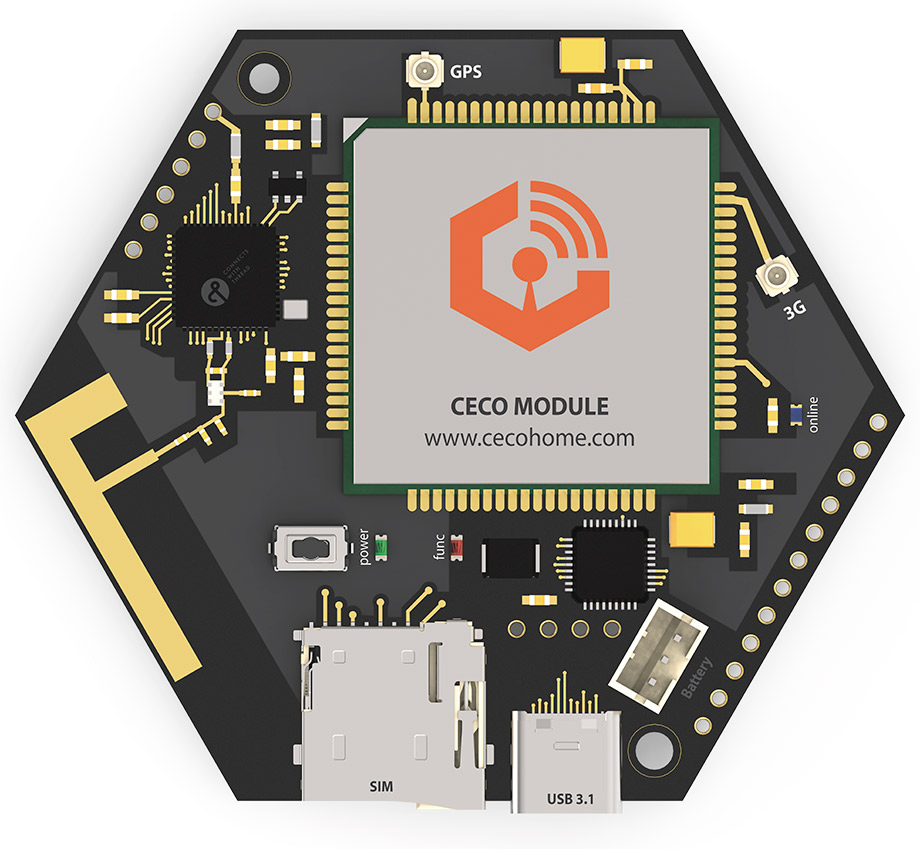 We are amazed by what we have done! Believe us, you will also like it! We have shared loads of know-how that we have implemented. We have years of experience in mobile technology. Of course there will be slave Thread modules with relays and inputs too.
Guys, it has embedded software! It's not like Arduino, you don't need to have programming knowledge. And yes, sure, it has MQTT and is ready for IBM Bluemix.
Come to stand L16 to discuss our Kickstarter plans, we want to hear from you to know any other features you would expect.
Subscribe to get firsthand info about CECO MODULE, tools for developers and our Kickstarter plans.